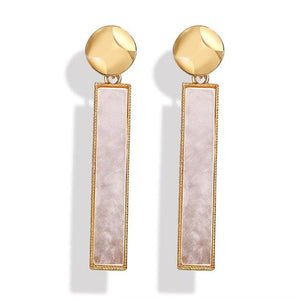 These stunning Pearl Earrings are a must-have!
Unique, Bohemian/Boho Style - be the only one with these unique long drop earrings!
Stand Out From The Crowd - the unique style will get you turning heads! You'll have the best dangle earrings in the room.
Perfect For All Occasions - whether you're going to the beach or to the office, these are the best earrings for you!
Lightweight - wear these beautiful, good quality earrings all day long with no discomfort.
Gift She Will Love - she will love these earrings!
You NEED these Long Drop Earrings!
Hurry! While stocks last. Limited supply available.
Specifications
MATERIAL
Alloy
Shipping
10-18 days free shipping, not including our 1-3 day processing time. Please be aware that COVID19 may impact shipping times. Thank you for your patience! For more information please check our 
'Shipping' page.